Topics of research
Within the optical molecular imaging group Groningen we aim to visualize and identify tissue and biodistribution of molecules in the near-infrared spectrum. We do this based on a clinical analytical framework enabling correlation of intraoperative fluorescence signals from a macroscopic to a microscopic level. This clinical analytical framework can be used in different parts of healthcare.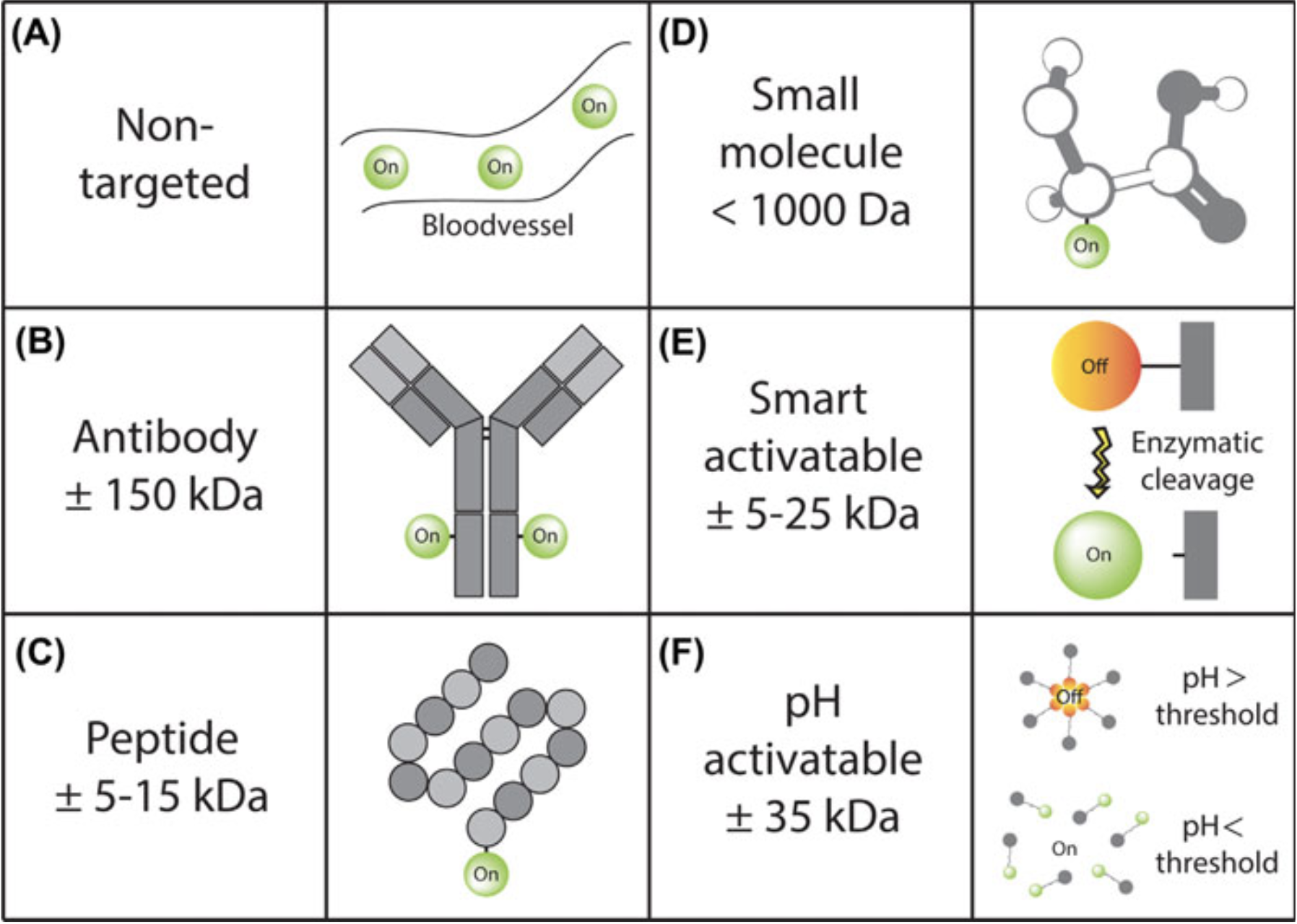 General
The optical molecular imaging Groningen (OMIG) group aims to visualize and identify tissue and biodistribution of molecules in the near-infrared spectrum. In 2008  the first in human optical imaging trial was performed in the UMCG with a targeted FITC tracer in patients with ovarium carcinoma which was published in Nature Medicine in 2011. This first success was followed by the foundation of the OMIG research group by Gooitzen van Dam and Wouter Nagengast in 2015. Since then, more than 400 patients have entered clinical trials in both surgical and endoscopic fields.
Today the OMIG group consists of four principal investigators, Prof. Dr. Wouter Nagengast, Prof. Dr. Schelto Kruijf, Prof. Dr. Max Witjes, and Dr. Pieter van der Zaag. Our Ph.D. candidates and postdoctoral researchers have various backgrounds in (technical) medicine, pharmacy, molecular medicine, and chemistry. Together we focus our research on four main areas: Molecular Fluorescence Endoscopy (FME), Molecular Fluorescence Guided Surgery (MFGS), Molecular Fluorescence Guided Oral and Maxillofacial Surgery (MFGOMS), and Intra-operative pathology-assisted surgery (IPAS).
Within our group, we use both CE-marked and in-house-developed systems for in vivo optical imaging. For surgical imaging, we use the Quest Spectrum (Quest medical imaging). For endoscopic imaging, we use an in-house developed fluorescence endoscopy system. All fluorescence measurements can be quantified using the Multi-diameter single-fiber reflectance/single-fiber fluorescence MDSFR/SFF spectroscopy system developed in collaboration with the Erasmus MC. Moreover, a dedicated fluorescence endoscope is currently being developed within a European consortium.
For the ex vivo validation of fluorescent tracers, we have a wide range of imaging systems to our availability such as the PEARL Imager (LI-COR), the IVIS Spectrum (PerkinElmer), the Odyssey CLx flatbed scanner (LI-COR), the TissueFAXS (TissueGnostics), and a Thunder fluorescence microscope (Leica) specifically equipped for visualization of fluorescence in the NIR light spectrum available, among other devices and techniques.