Tracer development
In collaboration with the department of Clinical Pharmacy and Pharmacology (CPP) of the UMCG, tracers for clinical trials performed within the OMIG are produced at the GMP facility of the UMCG.
Clinical Pharmacy and Pharmacology
Activities of the department of CPP include for example providing pharmaceutical care to patients, clinical trial support, or education at the University of Groningen. The department of CPP is ISO9001 certified, possesses a GMP manufacturing license, and complies with good clinical practice. The laboratory unit has been accredited according to ISO15189.
The unit of Special Products within the CPP focuses on innovative short-term projects, especially translation from a lab-setting to the clinical trial phase. The unit has access to class B and C cleanrooms and is equipped with a range of techniques such as UV-VIS spectrophometry, ELISA, and an assortment of Ph. Eur. compendial analyses in order to perform quality control.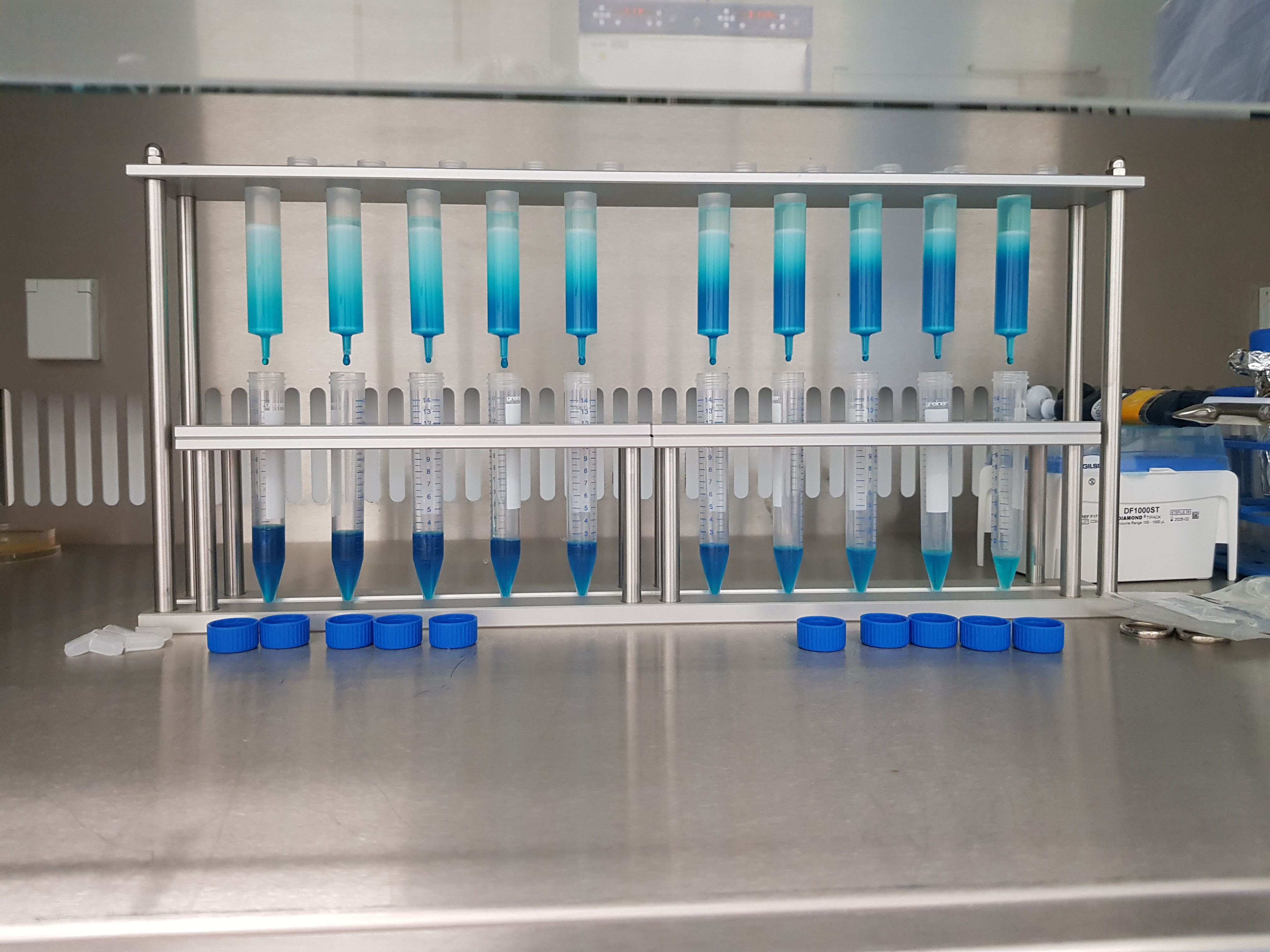 Tracers used in our clinical trials
Together with the OMIG, the Unit of Special Products has developed several monoclonal antibodies conjugated to the near-infrared fluorescent dye IRDye 800CW or IRDye 680LT. These antibodies are currently used in clinical trials. The close contact between the clinical researchers and the CPP enables a thorough evaluation of the performance of the tracers and exploration of interesting research opportunities where additional traces development is needed. This is for example described in a publication where methods for testing and selecting potential antibody-dye conjugated are described.
The tracers currently used in clinical trials are:
Bevacizumab-800CW
Vedoluzimab-800CW
Cetuximab-800CW
Durvalumab-680LT